Diversity and Inclusion Manager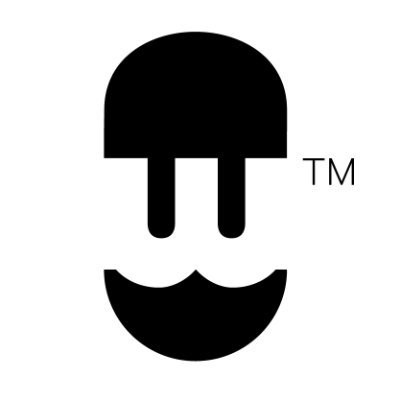 Wallbox
Administration
Barcelona, Spain
Posted on Tuesday, May 23, 2023
Description
Wallbox is a global company, dedicated to changing the way the world uses energy. We do this by creating smart charging systems that combine innovative technology with outstanding design and manage the communication between vehicle, grid, building, and charger.
Founded in 2015, with headquarters in Barcelona and selling already in over 80+ countries, our mission is to facilitate the adoption of electric vehicles today to make more sustainable use of energy tomorrow. Our talent has no borders - we welcome over 1K Wallboxers from over 45 nationalities in Europe, Asia, and the Americas!
We're the first Spanish unicorn listed on the NYSE and have been recently named among LinkedIn's top 3 Spanish startups.
At Wallbox you come first, so we offer a tailored career plan that aligns with your professional goals.
Our journey is not plain sailing - it requires proactive, flexible, and top-performing individuals who are committed to the world of sustainable mobility. But one thing is for sure - it's going to be a fun ride!
The question is: are you ready to change the world with us?
As the D&I Manager you will:
Define and put in place a clear and effective D&I strategy aligned with the company's mission, vision, and goals building a company D&I mindset.
Articulate through our Dare, Drive & Different company values the D&I initiatives and create a common mindset to embrace diversity.
Find the necessary qualitative and quantitative data to reinforce decision-making and company commitments to D&I.
Collect and analyze diversity-related data, such as workforce demographics, hiring statistics, and employee engagement surveys, to identify areas for improvement and track progress over time.
Serve as a spokesperson and advocate for diversity and inclusion within the organization, promoting awareness, understanding, and acceptance through effective communication channels.
Take insights from Wallboxers' Voice Survey to evaluate the organization's diversity climate, identify challenges, and recommend strategies for improvement.
Align and partner with existing key stakeholders (external and internal), promote SheDrives & She Connects groups company-wide, and move them to the next action level.
Ensure progressively that all People processes are set up with a D&I perspective.
Guide the internal and external D&I narrative and key messaging with colleagues and clients; embedding impactful content, communication, and collaboration opportunities
Continuously review and measure outcomes and impact D&I initiatives to keep on evolving and adapting our approach to the context and business needs.
Stay updated on relevant laws, regulations, and best practices related to diversity, equity, and inclusion to ensure compliance and mitigate risks.
Requirements
Candidate's skills:
Demonstrates a creative and strategic mindset, applying analytical thinking to effectively solve complex problems and exhibiting a strong understanding of business dynamics. Proactively identifies and implements solutions.
Possesses advanced data analytics capabilities, enabling the extraction of valuable insights to drive informed decision-making.
Exhibits exceptional organizational skills, adept at prioritization, structuring project deliverables, managing multiple tasks simultaneously, and engaging in strategic planning.
Fosters collaboration and excels in building, supporting, and leading high-performing teams across diverse regions, practices, and functions.
Self-driven and motivated, capable of working independently to create opportunities and effectively execute strategic initiatives and individual deliverables.
Demonstrates experience working across various locations and jurisdictions, integrating a global mindset within the organisation.
Requirements:
+4 years of proven experience as a D&I champion or lead in multinational organisations.
Excellent presentation skills taking into account a diverse and learners audience.
Proven experience managing concurrent projects and delivering results against established goals and metrics.
Deep understanding of diversity, and inclusion principles, as well as awareness of the latest trends, research, and legislation related to D&I in order to apply this knowledge to design and implement effective programs and policies.
Proven ability to build effective relationships with individuals at all levels of the organisation across cultures; ability to promote ideas persuasively, influence and shape opinions, win consensus for initiatives, and build followership with multiple cross-functional groups to ensure operational alignment and high-impact execution.
Fluent in spoken and written English & Spanish - able to fluently conduct sessions, interact and facilitate others.
Benefits
Half-day Fridays!
Hybrid work (work 3 days from office / 2 days from home)
First class private health insurance after your first month at Wallbox
Free online English language classes twice a week
Flexible compensation valid for restaurants & food delivery apps, transportation, childcare, and learning & development.
Hundreds of discounts in different brands & services with our Wallbox Circle benefits platform
Car discounts & special advantages if you choose an EV!
Smartpoint for all your online orders & services at our offices
Free coffee to fuel your mornings
Variety of breakfast and lunch dishes, everyday, at a discounted price at our canteen
Learn and grow in a company of over 45 nationalities and counting!
No suits! Unless it's Carnival or Halloween
Please submit your CV in English
*At Wallbox, we're committed to equal employment opportunity regardless of race, colour, ancestry, religion, sex, national origin, sexual orientation, age, citizenship, marital status, disability, gender, gender identity or expression, or veteran status. We strive to be a more equal opportunity workplace.